HSBC Centre 580 George Street, Sydney CBD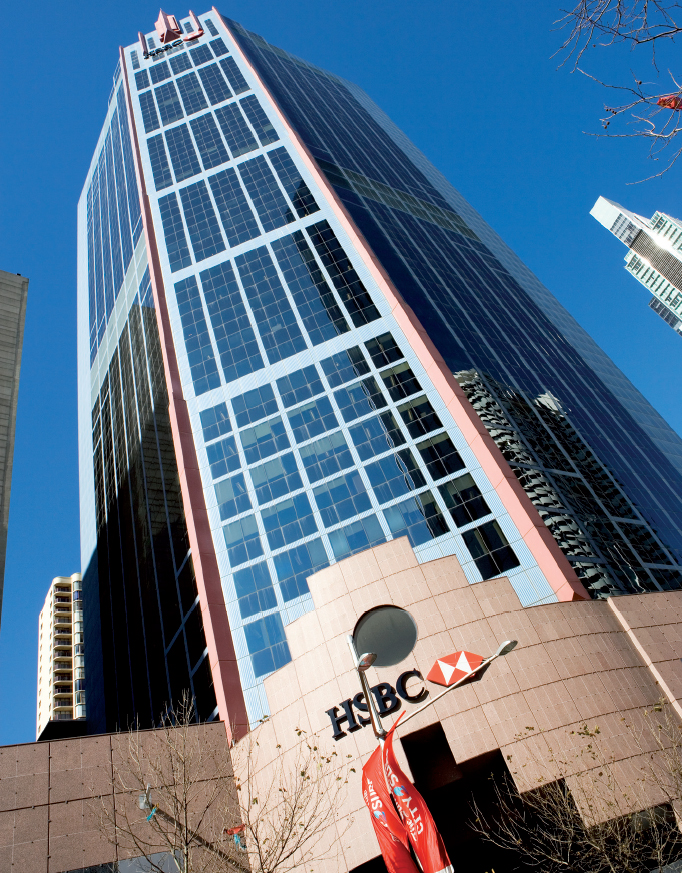 DESCRIPTION
The HSBC Centre is a striking A Grade commercial office tower located on the corner of George & Bathurst Streets, Sydney. The complex includes 33 floors of commercial office space and three levels of retail linked by pedestrian underpass to Town Hall railway station. A complete upgrade of the entrance foyer is scheduled for completion September 2015.
LOCATION
Located on the corner of George Street and Bathurst Street
COMMENTS
– New end of trip facilities on Level 2.
– Car Parking available at $825/CM excl of GST and Levy
– 4.5 Star NABERS rating.
| | | | | |
| --- | --- | --- | --- | --- |
| Level | NLA | Rate/sqm/pa | Net/Gross | Availability |
| 5.03 | 85 sqm | $1000 | Gross | Jun 2017 |
| 6.02 | $860 | TBA | Gross | June 2017 |
| 9.02 | 593.8 sqm | $880 | Gross | Nov 2017 |
| 910 | 1233 sqm | $850 | Gross | Jul 2017 |
| 11 | 1233 sqm | | | |
| 16 | 590 sqm | $920 | Gross | Jul 2017 |
| 19 | 1296.9 sqm | $920 | Gross | Jan 2018 |
| 22.01 | 382.8 sqm | $970 | Gross | Sept 2018 |
| 22.03 | 269.4 sqm | $950 | Gross | Oct 2017 |
| 27 | 1296.9 sqm | $960 | Gross | Sept 2017 |
| 28 | 1297 sqm | $970 | Gross | Sept 2017 |
| 32 | 1297 sqm | | | |
| 33 | 1297 sqm | | | |